The Peerless General Finance and Investment Co. Ltd. (PGFI), has decided to take up the activities of real estate development. The PGFI has already taken up TWO projects as on date :
MATRIDHAM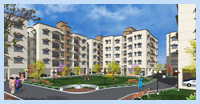 'MATRIDHAM' at Jairambati – a nest of devotees is coming up in this holy land – Jairambati, in Bankura, West Bengal. This housing project will definitely transform a peace in mind with recognition of true spirit. It will be a pride and respect of being the best which is intended mainly for the diciples of Sree Maa.

It would be our endeavour to satisfy the needs of the emerging life style by striking a balance between quality & affordability. We are proud to present this dream project.

This is a residential project on about 73 cottahs of land of 162 number of residential flats. Site is situated near to the side of Haldi river and 4.5 km from kamarpukur, 3 km from College More & 1.5 km from Matri Mandir of Jairambati. It is a very popular tourist destination and a town located near to the eminent places like Kamarpukur & Bishnupur. The local transport like buses and cycle ricksaws are the main modes of transport in the city.
DESTINATION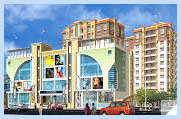 'DESTINATION' at Konnagar – It is a commercial project of about 40,000 Sq.ft. consisting of shops and other commercial spaces.