Mr S K Roy, MD, PGFI, inaugurated Free Breast Cancer Detection facility at Peerless Hospital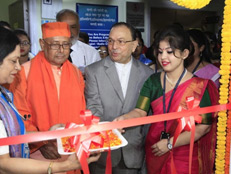 B.K.Roy Foundation - trust lauches FREE Breast Cancer Detection through Digital Mammogram at Peerless Hospital & B.K.Roy Research Centre. Purpose of this initiative is to serve the needs of underprivileged section of the society. Swami Vimalatmanandaji Maharaj, Trustee of Ramakrishna Math, Belur Math and Swami Nityakamanandaji Maharaj, Secretary of Ramakrishna Mission Seva Pratisthan, Kolkata, Mr B Lahiri, DMD, PGFI also present on that occasion on 13th December 2016.
Our managing director Mr S K Roy has been awarded prestigious "CMA Management Excellence Award 2016"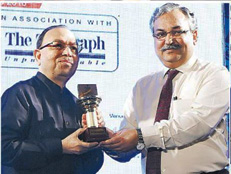 140 Years of BSE
Shri Jeetendra Panda, MD & CEO - Peerless Securities speaks on completion of 140 Years of BSE

The Management Accountant - The Journal for CMAs
Interview Published in CMA Journal, December 2015. - Shri. Jitendra Kumar Panda, MD & CEO of Peerless Securities Limited. read more ...
PFPDL - Cigna ttk Tie up
PFPDL Tied up with Cigna ttk effective from 25th October 2015 for distribution of Health Insurance products.
Maturity Payment
Unique record ( Rs. 20,000 Crore ) of maturity payment -- read more ...
1st B. k. Roy Annual Oration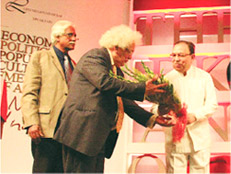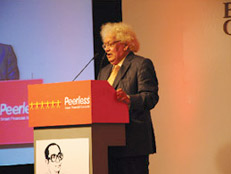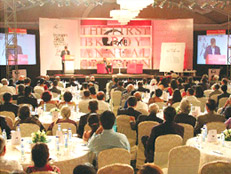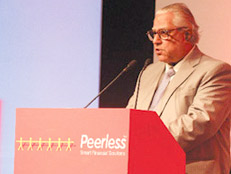 To commemorate the 81st Anniversary of the Peerless Group, the 1st B.K. Roy Annual Oration was held in Kolkata on April 2013. Lord Meghnad Desai, distinguished economist, author and political thinker delivered the lecture to a distinguished audience. Lord Desai spoke about the inextricable link between Indian politics, economics and the hindi movie industry. The audience comprising Kolkata's best and brightest minds- young and old- listened with rapt attention as Lord Desai elaborated on how politics, economics and Bolluwood feed on each other to prople a new emerging India to global success. In a thoroughly entertaining address, Lord Desai traced the political history of India and the metamorphosis of Indian economics through the medium of its most popular culture - Hindi movies. Mr Ayaz Menon, popular sports commentator, emphasised that cricket was as much a part of our popular culture as movies and traced the iconic role played by India's cricketing heroes. The evening was made even more memorable by an on-the-spot drawing by renowned painter Sanjoy Bhattacharya. The audience was introduced to Peerless by Mr. S.M.Dutta, director. Mr. S.K.Roy, Managing Director welcomed Lord Desai with a shawal in the traditional Bengali way. The vote of thanks was proposed by Mr. B. Lahiri, Deputy Managing Director.
Padma Shri award upon Shri S. K. Roy on March 31, 2009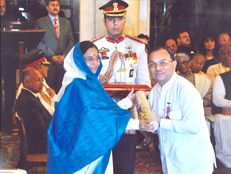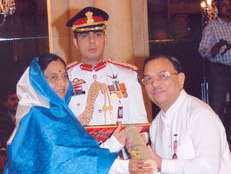 The President of India Her Excellency Smt Pratibha Patil confers the prestigious Padma Shri award upon Shri S K Roy, Managing Director, The Peerless General Finance & Investment Company Ltd in recognition of his distinguished services in the field of social work. The ceremony took place in Delhi on March 31, 2009
Mr S K Roy, Managing Director, The Peerless General Finance & Investment Company Ltd., is awarded the Padma Shri
Our respected and beloved Managing Director, Mr S K Roy has been bestowed with the prestigious 'Padma Shri' award by Government of India.
Our M D has been honored for exceptional and distinguished work done by him in the field of social work.

The Padma Shri is an award given by the Government of India generally to Indian citizens to recognize their distinguished contribution in various spheres of activity including the Arts, Education, Industry, Literature, Science, Sports, Social Service and public life. It was first instituted in 1954.

Speaking on the occasion, Mr S K Roy emphasized that the award was recognition of the collective contribution of Team Peerless in the field of social welfare. He dedicated the Padma Shri award to his late elder brother, Shri B K Roy, the architect of modern Peerless, whose selfless service to humanity inspired Team Peerless to do further. He said that the award made him feel more responsible towards his duty to society and he would continue to serve humanity to the best of his ability.

In the latter half of the evening, there was a music recital by Swagatalakshmi Dasgupta and Srikanta Acharya.